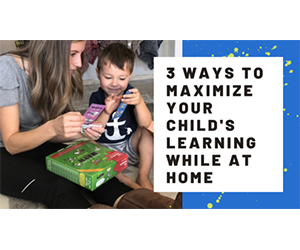 3 Ways to Maximize Your Child's Math Skills While Stuck at Home
1. Assess where your child is with math now.
We are all spending extra time in the home right now - which creates a perfect opportunity to find out exactly where your child is with their math skills. Math fluency is essential for building higher-level math skills later on. Does your child know their math tables like the back of their hand? Or are they still hesitating, struggling, and squirming with certain numbers? 
It might seem easier to leave the teaching to the teachers, but they're feeling overwhelmed in this transition too! Do your child a favor, assess their basic math fluency so that you can help them develop their math superpowers while they are at home! Our Math Kits come with free assessment sheets for this exact reason - to provide you with a concise view of the exact skills your child needs extra support on. You can always email us and we'll send you our assessments as a gift.
2. Create an education plan now, to avoid headaches later!
Teachers have been given a whole new set of challenges in 2020. With all the online learning, it's a whole new way of teaching. I don't know about your kids, but mine have been overwhelmed after being given a laundry list of tasks to do by their teachers. This keeps them busy - but it's not the same thing as being hands-on in a classroom setting! If online learning continues into the Fall, parents will have to become a lot more comfortable with supporting their children's learning at home. 
You're probably asking yourself "How do I do it all?". If you have younger children, this means providing them with programs they can work on to build their confidence, math fluency, and handwriting. We created our Math Kits to include everything your child needs for 9 months of math practice. This will help them excel in future tests and be prepared for the rigors of school by the time the new school year comes around!
3. Form an opinion on your child's school and education program
We see this time at home as an opportunity for parents everywhere to ask themselves: How do I feel about the education that my child is receiving? Do they know as much as I thought they knew? Even in a traditional school setting - children still require extra practice at home. Often teachers simply can't provide enough practice time in school for all their students to truly know what they need to know, catch up if necessary or get ahead if they are willing and able. This gap is intensified by the fact that most teachers now have to teach lessons over Zoom instead of in the classroom! 
By forming an opinion of your child's education and true level, you can begin to supplement their learning with at-home practice - which can help your child reach their full potential, both in school and in their future hobbies and career path! Opportunity is the greatest gift you can give your child, and no one can fix an issue that hasn't been discovered yet. 
Here are some of our suggestions for making the most of this time at home! Click here to visit our website and to view the collection of our fun and engaging Math Kits, perfect for building your child's math fluency, handwriting, and confidence this summer so they will be ready for next year. 
Drop a comment below to let us know what your plan for education at home looks like for your child!
About the Author and Creator of Page A Day Math
Janice Marks

Janice began her career in education to pursue teaching pre-algebra at BASIS Tucson North, a charter school currently ranked as the sixth-best STEM school in the country by Newsweek. There she found joy in teaching math, working with parents, and inspiring children to believe in themselves and thrive. This experience, along with helping her own children succeed in math, led her to develop the Page A Day Math system.