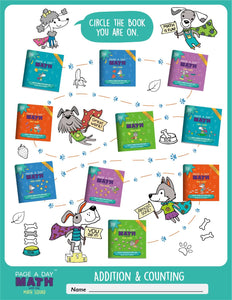 ADDITION & COUNTING Progress Tracker (Series 4)
Children easily visualize their progress with the Page A Day Math Progress Tracker by simply circling the picture of the book they are working on.
While having fun, children learn to plan and motivate themselves by following their progress.
Do you like this? If so, please help by sharing it!